Spring is a time of rebirth, and a time to replenish our northern souls after a long winter.
It's also the time to replenish the state's disaster assistance contingency account, says Rep. Gene Pelowski Jr. (DFL-Winona), because spring may also bring floods and other natural disasters the state must deal with.
He sponsors HF1278, which would appropriate $40 million from the General Fund in fiscal year 2023 to reload the account.
The House Public Safety Finance and Policy Committee approved the bill Thursday and sent it to the House Ways and Means Committee.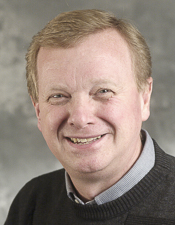 Rep. Gene Pelowski
The dollars are used for responding quickly to natural disasters declared by the federal or state government, including payment of the nonfederal share of presidential declarations (25%), and the state share of gubernatorial declarations (75%).
[MORE: Read about the contingency fund at Session Daily]
Prior to the fund's creation in 2014, the Legislature would need to convene every time a disaster was declared, often in a special session, to appropriate money for response efforts.
"Funds can be immediately sent to those areas stricken," Pelowski said. "There is no local unit of government that can sustain repairing these disasters. We have to be there to help."
The disaster fund currently has about $700,000 in it, an amount Pelowski said is inadequate, especially because predictions are for a very active spring flood season. It's also why funds are needed right away. On average, Pelowski said between $2 million and $3 million is needed each spring to deal with flood damage.
Gov. Tim Walz is proposing $40 million to the disaster account, but in fiscal year 2024.
The disaster account has received just over $103 million since it was created, and Pelowski said 92% of the disaster funds have been spent in Greater Minnesota.