The House Redistricting Committee met last week to receive a House DFL proposal to redraw the state's legislative districts. Members met again Tuesday for their first look at the new caucus-proposed maps to reshape Minnesota's eight congressional districts.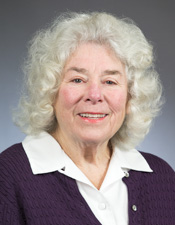 Rep. Mary Murphy
But, while Rep. Mary Murphy (DFL-Hermantown), the committee chair, said both redistricting proposals meet the committee's constitutional and legislative responsibilities, the lead Republican on the panel, Rep. Paul Torkelson (R-Hanska), called them "highly partisan" and said they'd been drawn without input from his party.
"I do have to make it very clear to anyone who is listening that there was no Republican participation in this map or in the map that was presented last week," Torkelson said, adding that neither proposal is a step toward achieving an agreement that can become law.
Murphy acknowledged the proposals are not perfect, but are meant to start the conversation.
"I truly believe we could pass a bill out of the Legislature … by working together," she said.
[MORE: See the legislative and congressional redistricting maps and proposals]
Public testimony on the proposals is scheduled be taken Dec. 1 and Dec. 2.
The nonpartisan House Research Department summary of the congressional redistricting proposal outlines several guiding principles. They include:
each district will have an "ideal" population of 713,312;
each district is to be compact and contiguous;
the principle of "nesting" used in state legislative districts isn't used for congressional districts;
congressional district numbers begin in the southeast corner of the state and end in the northeast corner;
attention is given to the impact on racial and language minority communities in the districts' design;
division of federally recognized American Indian reservations is only possible in limited circumstances; and
division of counties, cities, school districts and towns must be minimized.
The new maps are required by the Minnesota Constitution in the wake of the 2020 Census, which is used to detail each state's population growth and shifts over the past decade, and update boundaries so each district has roughly the same number of people and is therefore represented equally.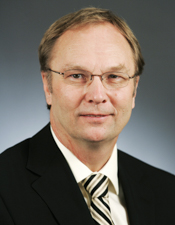 Rep. Paul Torkelson
Districts where population was lost or grew more slowly are expanded geographically while boundaries of faster growing districts shrink. But how those changes are made can have political consequences, which has proven to be an obstacle lawmakers could not overcome when this process has taken place over the last several decades.
Because the Legislature has been unable to reach an agreement on the final maps, the state's courts have had to step in to determine the new districts and are preparing to do so again.
Officials say the redistricting process must be completed by Feb. 15, 2022 so that next year's election cycle can proceed on schedule.